Compare Appliances

- Electrical Home Appliances
Breville Flow 4 Slice Toaster - Black
This fantastic Breville Flow 4 Slice Toaster is a wonderful addition to any kitchen. It features 4 wide slots perfect for a variety of different toasting needs. Whether you're preparing toast, bagels, crumpets or teacakes, you can ensure you have the perfect toasted breakfast every time. Each slot features a variable browning control allowing you to toast different breaded food at the same time.This toaster features a defrost, reheat and mid-cycle function meaning if you've forgotten to take the bread out of the freezer, you can still enjoy delicious toast in the morning. The 'Lift & Look' element means you can also view your toast's progress without cancelling and starting again – ideal if you like your toast just so – and the high-lift facility means your fingers won't get burned w...
Price: £49.99 from QD stores
Enjoy the perfect morning toasted breakfast with the Breville Flow 4 Slice Toaster! It's 4 wide slots are perfect for toasting a variety of breaded food such as bagels, crumpets, teacakes or bread all at the same time. Each slot has its own variable browning...
---
With 4 wide slots and variable browning controls, this Breville Flow 4 Slice Toaster will allow you to enjoy the perfect breakfast every morning. Cook multiple foods at the same time including bread, bagels, teacakes and crumpets. An amazing toaster fit...
---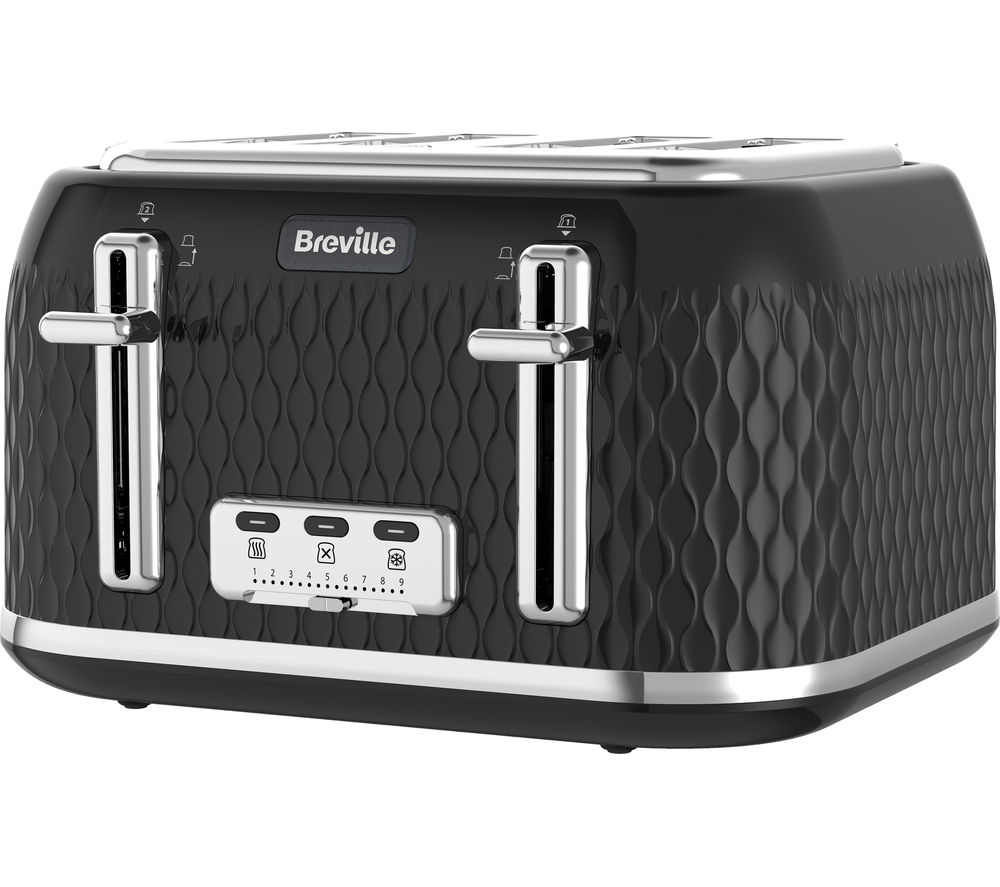 Top features:- Contemporary design looks great on any kitchen counter - Illuminated controls highlight functions for straightforward use - High-lift facility makes it easy to remove smaller slices - Easy cleaning with the removable crumb tray Contemporary...
---
Related Products from
Notice: BestPriceCheck.co.uk is part of the amazon.co.uk / EU affiliate program. When you click links and buy from amazon, we may receive commission.