Compare Gaming

- Gaming Equipment, Consoles, Games & Accessories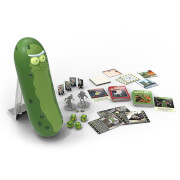 Rick and Morty Board Game - The Pickle Rick Game
This is a bomb-a** game that comes in a pickle—how about that for defying both the laws of science and God? Even when you aren't playing, you can proudly display your pickle anywhere you want: work, home, school, or (shudder) your family therapy session. When you finally stop staring at it and crack the pickle open, someone awesome gets to play as Pickle Rick and try to escape a heavily armed compound. Another, more tortured soul can play as both the Russians AND Jaguar, who are hell-bent on crushing Solenya, the pickle man who crawls from bowls of cold soup to steal the dreams of wasteful children (a.k.a., Pickle Rick). This is a competitive game for 1-2 players, with a playing time of 30 minutes. Features: Based on the insanely popular Rick and Morty episode, Pickle Rick Pic...
Price: £12.99 from Iwantoneofthose.com UK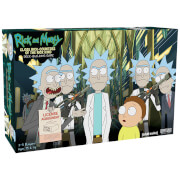 Wubba Lubba Dub Dub! The bad boys of animation are back in this exciting new Rick and Morty-themed deck-building game. Based on the bizarre dimension-hopping episode mentioned in the title, this game goes to places the Cerberus Engine has never been....
---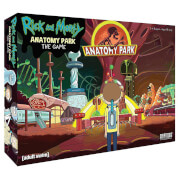 Welcome to Anatomy Park! Based on the popular episode of Rick and Morty, this hilarious, competitive tile-placing strategy game takes place within the body of Ruben, the homeless department store Santa! In Rick and Morty: Anatomy Park, you and your fellow...
---
Related Products from
Notice: BestPriceCheck.co.uk is part of the amazon.co.uk / EU affiliate program. When you click links and buy from amazon, we may receive commission.