Compare Sports

- Sports Gear, Equipment, Sportswear
GP Attack & Force Comp Tubular black-black Skin 28
x 22/24mm
Price: £59.85 from ShopTo.Net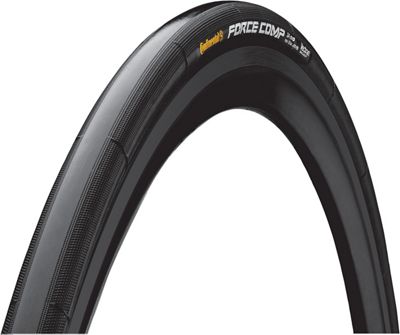 Continental GP Force Comp Tubular TyreThis tubular tyre has been designed to pair (as the rear tyre) with Continental's Attack Comp tubular tyre. With its wide 24mm contact area and semi-slick treat pattern, the GP Force is a powerhouse with remarkable...
---
The Continental GP Attack Front 700c Tubular Road Tyre is a result of a collaboration between Continental and Pro Tour teams, and is a completely new type of tyre concept, the first Tire Positioning System (TPS) Tubular. The 22 mm narrow Attack Comp does...
---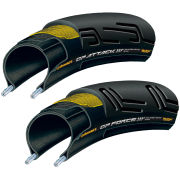 Continental continue to develop their premium Grand Prix Attack II and Force II Clincher Road Tyre set by using their relationship with professional race teams. This feedback and technology advancements means the tyres are continually improved. The Grand...
---
Related Products from
Notice: BestPriceCheck.co.uk is part of the amazon.co.uk / EU affiliate program. When you click links and buy from amazon, we may receive commission.